---
PRESS RELEASE – October 2000
HPLC Column Guide and Applications Database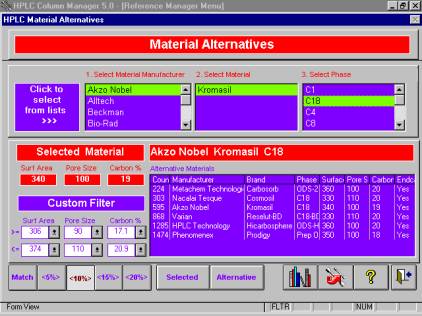 The new year 2000 release of the only independently compiled column materials guide and LC applications database is now available.
HPLC ReCAP 4000, from ADS-Limathon is invaluable to the chromatographer as both a reference tool and a learning tool.
The HPLC Material Guide now contains impartial details on over 1700 materials from worldwide column manufacturers. ReCAP 4000 allows the user to search, sort and review by physical specification (surface area, pore size, carbon loading, etc) making it easy to find comparable materials as an alternative, or contrasting materials for improved method development.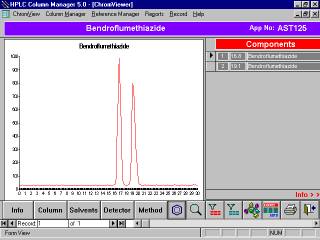 The applications section features over 4000 HPLC application methods impartially selected from most major manufacturers. Every application contains full methodology, plus a profile of the column, and most importantly, the chromatogram.
The methods database and the column material guide are inter-related allowing you to search for a component, or a separation of multiple components, and then retrieve data on the column. Alternatively, start with your column material and find the application.
A subscription service is available for quarterly application data upgrades and the software can also be upgraded to allow your own applications and chromatograms to be added to the database. Limathon also provides a confidential service to compile custom methodology databases from clients' hard copy archives. Enquiries from column manufacturers and vendors are welcome. Discounts available for Universities.
Update 2006:
Recap now has 5500 Applications
ADS-Limathon Limited,
3 Ringwood Road, Sheffield, S20 2DG,UK
Tel: 0114 251 0820
Fax: 0114 251 0820
E-Mail: recap4000@Limathon.com
Website: http://www.limathon.com