---
i-BLIPS : The Future of Lupus Patient Monitoring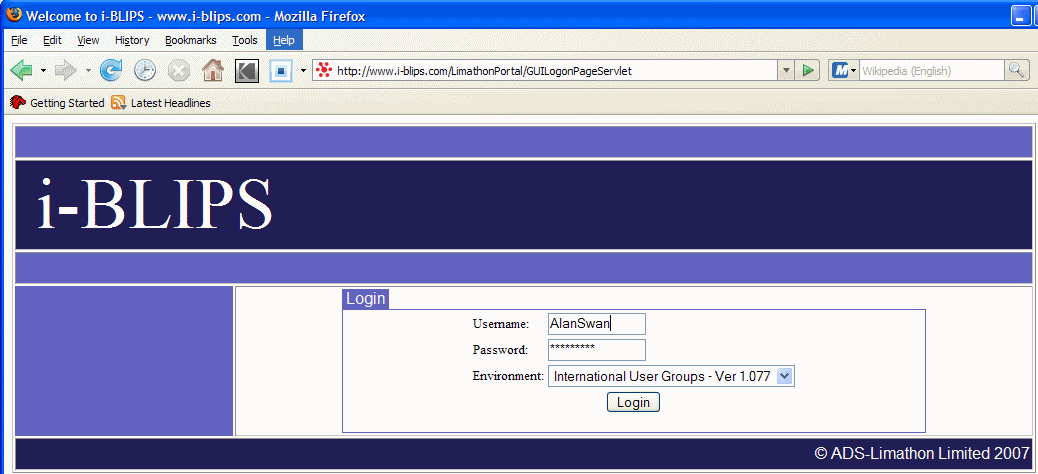 i-BLIPS is the internet based version of the BLIPS desktop product. While BLIPS is a Microsoft Access client server system best suited for local area networks, i-BLIPS allows users all over the world to collaborate on single studies in a central database accessed through their internet browser. One of the biggest advantages of i-BLIPS over BLIPS is the ease of installation. Being internet browser based, there is no user installation. The application is server based which means that the user simply opens their internet browser, calls the web site, logs in, and enters data, from any PC, anywhere in the world.
i-BLIPS can be configured to be used by a single physician, at a single clinic, or for multiple users at the clinic. Alternatively, several collaborative lupus research groups in specific countries are already using the power of i-BLIPS to pool the studies from multiple clinics in a bid to increase the understanding of this auto-immune disease. Similarly, pharmaceutical companies are running Clinical Studies on a global scale with hundreds of sites around the world collecting and scoring patient assessments in i-BLIPS, when trialling new drugs to combat the lupus disease.
i-BLIPS has all the assessments available in BLIPS plus it introduces the new BILAG 2004 index. First published in 2004 by the BILAG Group this index has been undergoing clinical validation and refinement at University Hospitals for four years. The final version is now available as a database developed exclusively by ADS-Limathon Ltd and is included in i-BLIPS.