ChromView ™
Custom HPLC / GC / CE Application Database Service
Key Benefits
You provide only hard copy application notes
ADS-Limathon input electronic data
Software application and data is supplied royalty free
Limathon offer a confidential service to produce a complete Application Database of clients applications from hard copy chromatograms and methods.
Clients having many chromatographic methods on hard copy may have these inserted into a read only or read/write custom version of FastCAM.
A major benefit of ChromView is a unique chromatogram reproduction technique developed by ADS which uses only 15-20Kb per method.
(This size excludes chemical structures in Chiral versions)
Limathon will take your hardcopy (printed) LC, GC or CE applications and methods and...
Provide a service to input all methodology data
Convert and database all chromatograms as vectored images (~15-20 Kbytes)
Index all application names and compound names for ChromSearch engine
Supply you a copy of the ChromView Program (read only)
Give you royalty free distribution rights to all the software
Provide a master CD complete with professional installation program
The main features of this service is to provide :
A confidential service to research laboratories and column or instrument companies
A searchable knowledge base for your chromatography application support
Ability to print methodology and chromatograms from the database
A databank of vectored image chromatograms which are easily retrievable
Royalty free use of vectored images for catalogues, brochures and internet
Ability to cut and paste all chromatogram objects to other windows applications.
Ability to resize chromatogram objects without distortion, or 'bitmapping effects'
Continued service for ad-hoc or regular updates. - monthly, quarterly or annual. .
The resultant ChromView™ Application Database and Chromatogram Images can then be distributed royalty free* over a corporate network, on floppy CD, or published on Internet / Intranet Web sites.
Publish your applications on Internet / Intranet .
Use them to generate brochures and catalogues
Complete application-to-web publishing service also available.
*Royalty free distribution applies to the read-only copies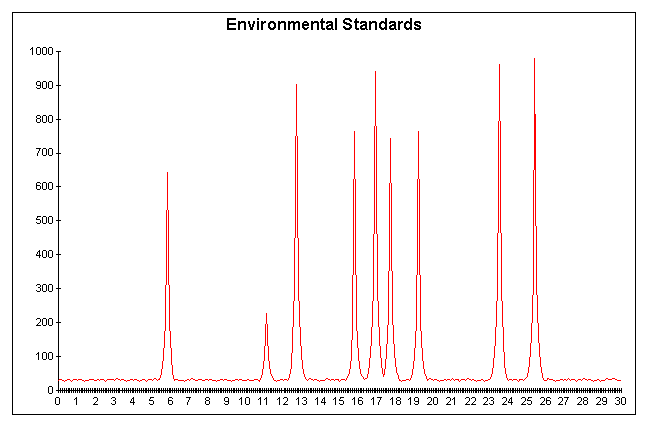 File size of example chromatogram : 9Kbytes
Printed resolution will appear better than screen resolution
Application Data Input Prices

UK
USA
EUROPE

Number of Apps

Price Per App
Total Database Price
Total Database Price US $
Total Database Price €uro

100

£25

£2500

$ 4000

€ 4000

200

£22

£4400

$ 7500

€ 7500

300

£20

£6000

$ 10000

€ 10000

500

£18

£9000

$ 15000

€ 15000

750

£15

£11250

$ 19000

€ 19000

1000

£13

£13000

$ 22000

€ 22000

>1000

£12

-

-

-